Do you know that more than 70% of the Americans use the garage door to enter their home?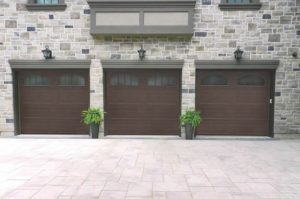 If your garage door is such a main entry point to your home, you should maintain it with proper care. This is why you should do annual maintenance for your garage door for the following reasons.
As per statistics, a garage door is used at least 20 times per day.
This means your garage door is subject to a lot of weathering. It needs regular maintenance. Secondly, California has hot summers and cold winters. In the summer, the dust accumulates on the garage door tracks. This debris buildup can cause misaligned tracks and damage your door as well. In the winter, the frost jams the rollers and torsion springs of your door. To prevent further damage, each year your garage door needs preventative maintenance. This is why you should opt for an annual garage door service with experienced technicians. Whether it's a residential or commercial garage door, both need maintenance once a year. And it's much cheaper than having to replace your door, track or opener.
6 benefits of garage door maintenance 
Prevent costly damage due to garage door wear and tear
Your garage door gets worn out with frequent use. You can stop this weathering with regular garage door service.
Save money by preventing expensive damage
Garage door issues pop up often, like broken springs, misaligned track, openers not working, etc. If these are not resolved at once, your garage door might even need replacement. By doing a garage door service once a year, you can prevent expensive damage from happening to your garage door.
Avoid unexpected garage door issues
There is no time or warning for your garage door problems to arise. Avoid such unexpected repairs that cause extreme tension or damage. Call a garage door service expert at once to do this preventative maintenance.  We have friendly and professional staff here to help you.
Avoid safety risks and injuries
A noisy garage door can mean you have broken rollers. Broken track or springs can even cause the door to crash down causing grave injuries. The best thing is to have an annual garage door service to avoid these safety risks.
Use your warranty to your best advantage
Usually, it is the garage door components that need frequent replacement. But they are usually under a limited warranty. When you do an annual service inspection, the garage door technician can identify the faulty parts and see if they are under warranty. Now you can easily replace them under the warranty at no additional cost to you.
Extend the life of your garage door 
The more care and attention you give to your garage door, the longer the life of your garage door. Spend a little money every year for your garage door service and watch your garage door serve you loyally for a lifetime.
More peace of mind
Regular maintenance means you have taken all the safety precautions for your garage door. Now you can stay relaxed and worry-free.
What does annual garage door maintenance entail?
When we say, "annual service", is it just looking at the garage door from top to bottom? No, an annual garage door service involves the following tasks.
Inspection
First, this garage door repair company inspects the door thoroughly. The technician checks for all broken and worn-out parts. Not just rollers or springs, even the garage door opener and photo eyes alignment are being checked.
Repair and replacement
Next, the garage door technician repairs the faulty components. He replaces damaged springs, broken track or rollers, frayed cables, etc.
Adjustment
The garage door springs cannot be too tight or loose. The garage door technician will adjust the spring tension, pulley balance and track alignment. Setting the limits for the garage door opening is the next main task. All these adjustments ensure the garage door works smoothly.
Lubrication 
The springs, rollers, and tracks need to be lubed for the smooth functioning of your garage door.  An annual service of your garage door is like the health checkup of your garage door. Do an annual maintenance to save and protect your door. At Nor-Cal Garage Door we know how important an annual service is to ensure the longevity of the garage door. Call us today to schedule a garage door service with one of our knowledgeable and friendly technicians.